Kicking up a storm
15 September 2017
Anne Marie Forsyth, CEO, CCA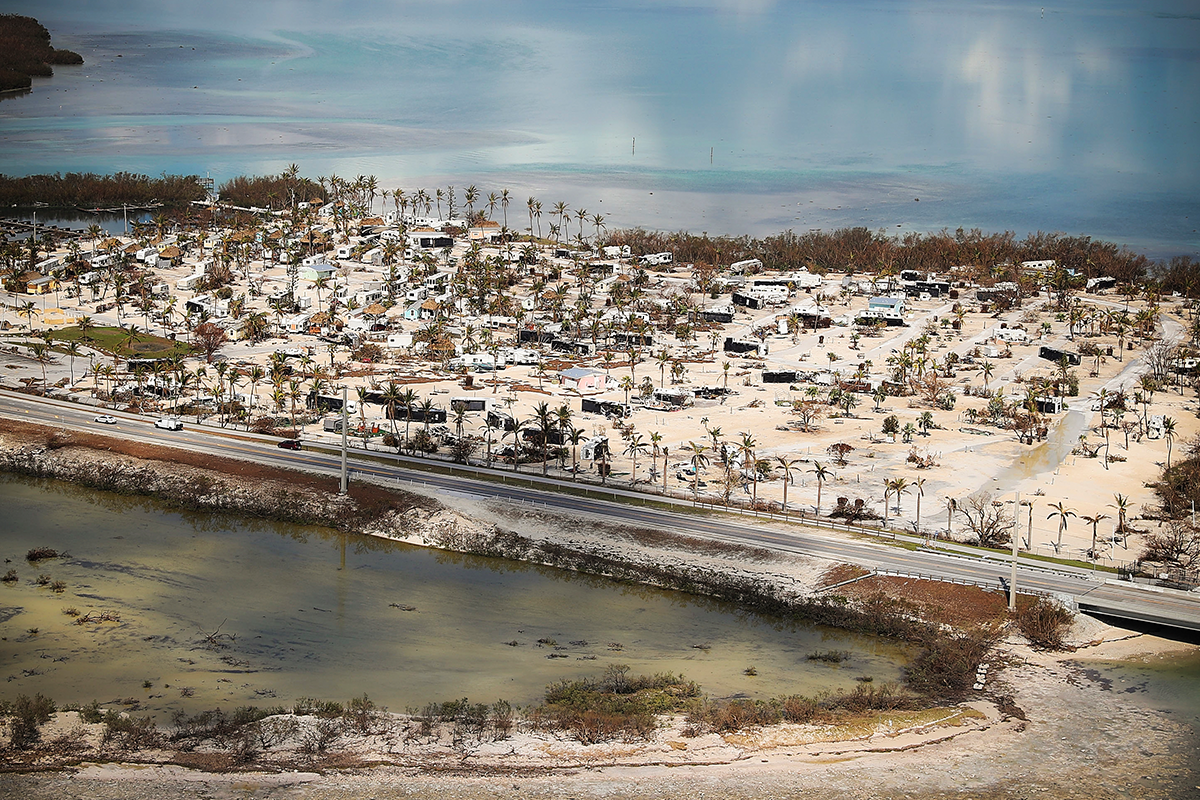 Whilst the UK readied itself for Storm Aileen this week, our thoughts turned to our fellow storm bearers across the Atlantic. Whilst Aileen had no-where near the impact of Hurricane Irma or Hurricane Harvey a couple of weeks ago, it did allow us to reflect at how lucky we are not to have the impact of extreme weather.

The level of helplessness that precedes an imminent storm is unimaginable for those of us who haven't had to endure such agony. And with over 7m people evacuating Florida who is there to help?

That's where we can begin to comprehend and appreciate organisations in both private and public sectors who have honed and tested their disaster recovery plans. A 'worst case scenario' is unlikely but not impossible and it takes dedicated, committed and highly organised teams to swing into action to ensure that disasters are minimised and victims are shown a delicate blend of empathy and effectiveness whilst services we rely on continue to be critical.

We were in discussions this week with one of CCA's partners, Arise, who were at the centre of the storm; their head office is based in Florida. Whilst they were affected directly (as were two of their world-leading travel & holiday clients) their network of home-working colleagues across the entire country provided critical support for travellers affected, keeping essential communication lines open. Re-assurance and clear, concise, unambiguous communication is important at the best of times, but absolutely critical in times like these.

And that's when the skills and capabilities of our colleagues are tested to the limit, dealing with complex and emotional customers desperately seeking reassurance and for someone to tell them it's all going to be ok or what's the honest situation. It's tempting to think of everyone on advice lines having generic skill sets, but they don't and the issue emerging in today's complex and volatile (some might say scary) world is how we identify, coach and test for critical skill sets we need in our organisations to make those conversations with customers easier and more effective. Using the talent we have and recruiting for the best available is vital to make the changes we know we need to make.

We held our final Industry Council thought Leadership Forum of the year this week and this was a major theme running through the agenda as ever. Our increasingly digital world throws up potential conundrums where we are not sure what the future equilibrium may be for the cohabitation of human and robot, but surely the point is to steer this to what is desirable rather than 'inevitable'. The power of CCA Industry Council Thought Leadership Forum cannot be underestimated; collectively it accounts for 25% of all customer service in public and private sectors and so the shared consensus we reach has significant implications for the public at large who use services daily and of course for those on the frontline.

The group revealed some great insights into what our 20:20 vision is likely to herald in order to harness exciting new inventions whilst appreciating what makes us all unique and special.

At a simple level, how can we really understand what our colleagues unleashed are capable of to help customers rather than process them according to the needs of an organisation, and critically how we can encourage and support them to perform at their best?

Helping us learn more about building high performing teams at CCA's forthcoming Convention in November will be Leon Smith, GB Davis Cup Team Captain. Smith's approach of personal dedication, clear vision setting and purpose, playing to an individual's own strengths, building a team where everyone is important and getting them to believe in what others think is impossible is something we can all learn from. Understanding the role of the individual in the team approach can be the key-change that's needed to drive your business forward.

So when the 'eye of the storm' is heading towards your organisation (whatever 'storm' that might be) make sure you understand the role of the individuals in your team and be ready to utilise the full range of skills and capabilities at hand. Storms are good at reminding us about how quickly things change but we don't need a storm to use our eyes and ears to put the customer at the heart of our organisations.

Let's hope for some sunshine and a return to calm this weekend!