14.00-15.00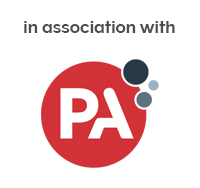 The countdown began 2 years ago – there are now just 9 weeks to go until GDPR becomes enforceable throughout the EU.

Prepare for your final phase of implementation with a refresh of what should be kept at the forefront of your team's minds when handling or processing data, what the red flags are and how to ensure your messages are crafted with compliance.

Joining us will be Elliot Rose, Digital trust and cyber security expert, PA Consulting Group (PA) who will be helping us see the wood from the trees in the final run up. Elliot leads PA' s work in the area of GDPR.

With over 20 years' experience working as a consultant advising and implementing information assurance and risk controls, Elliot has developed extensive knowledge of the Private and Public Sector businesses and has successfully navigated and guided organisations through the complex Legal and Regulatory landscape.