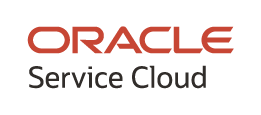 Have we catapulted ourselves to the future without the anticipated and required support from digital channels? Innovation has been fast-tracked in responding to unprecendented circumstances. The challenge now is to work towards a new model of service and CX. How can you take your business 'beyond service'?
We are delighted to extend a complimentary, personal invitation for you to join this session along with a select group of your peers across industry to this intimate, insightful and highly valuable discussion. With CCA partners, Oracle, we will consider how you can truly differentiate your service and CX proposition by:
improving key service metrics
using comprehensive customer profiling
smart use of machine learning and AI
embedding and leveraging knowledge
making strategic shifts in our decisions about what becomes digital and what doesn't
Please register here. A confirmation email with joining instructions and discussion questions will follow thereafter.
We look forward to seeing you there. As always, if there's anything we can help with please don't hesitate to get in touch.
---